[[File:Example.jpg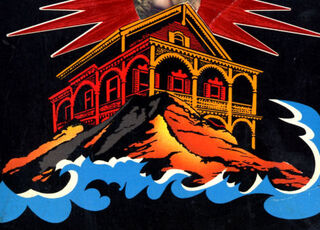 ]]
Cutler's Cove, is a beach resort owned by the rich and illustrious fictional Cutler Family, by V.C. Andrews, who reside in the state of Virginia, U.S.A.

'
'First Years / William and Lillian '

[

]
It is stated that the hotel started in a small scale, during the years it was owned by William Cutler. According to Mrs. Dalton, the hotel wasn't a big thing until a certain Lillian Booth came along, for she was the one who encouraged all the improvements.
'Middle stage / Dawn's Return '

[

]
The hotel was being run by Lillian Booth when Dawn Longchamp returned, and by that time it had been developed into a complete tourist complex.
'New Owner / Dawn Longchamp '

[

]
After the events of Secrets of the Morning, it is revealed that Mr. William Cutler left his part of the hotel to Dawn. Lillian, on the other hand, left her part to her son Randolph Boyse Cutler, who was declared incompetent to run it, therefore Dawn was the sole owner.

One of the main changes made by Ms. Longchamp was allowing conventions to be held in the hotel, which was an idea Lillian Cutler was very much against. Dawn put Philip Cutler in charge of the conventions. Also, she encouraged the publicity by suggesting ads on newspapers and such, which was a big change, since under Lillian's lead, the hotel was made known by word of mouth.
'Final Days '

[

]
By the time Midnight Whispers took place, Cutler's Cove was well-established as one of the best resorts, being managed by Dawn. Unfortunately, one night (weeks after Christie's birthday), it burned to the ground, killing Dawn and James Longchamp.
'Known Employees '

[

]
Dawn Longchamp - next owner.
Agatha Johnson - former maid (fired)
Blossom - former chambermaid
Buster Morris - groundskeeper
Sally Jean Longchamp - former chambermaid
Florence Eltz - desk worker
Mr. Dorfman - hotel controller / accountant
Mrs. Bradley - receptionist
Mrs. Stoddard - housekeeper
Norton Green - head waiter
Patty - receptionist (along with Christie Longchamp)
Robert Garwood - chief bellhop
Sissy - former chambermaid